TEAM & LEAGUE FULFILLMENT
JERSEY FULFILLMENT ON DEMAND
Partner with DFC to handle your jersey fulfillment, including blank storage solutions. With annual programs for both the NFL and NBA,
DFC understands the requirements of each league jersey. Your program can now be filled on-site, on-demand and in-season.
Reduce your on-shelf decorated inventory with heat seal components or jersey fulfillment out of Pennsylvania with fast turn times.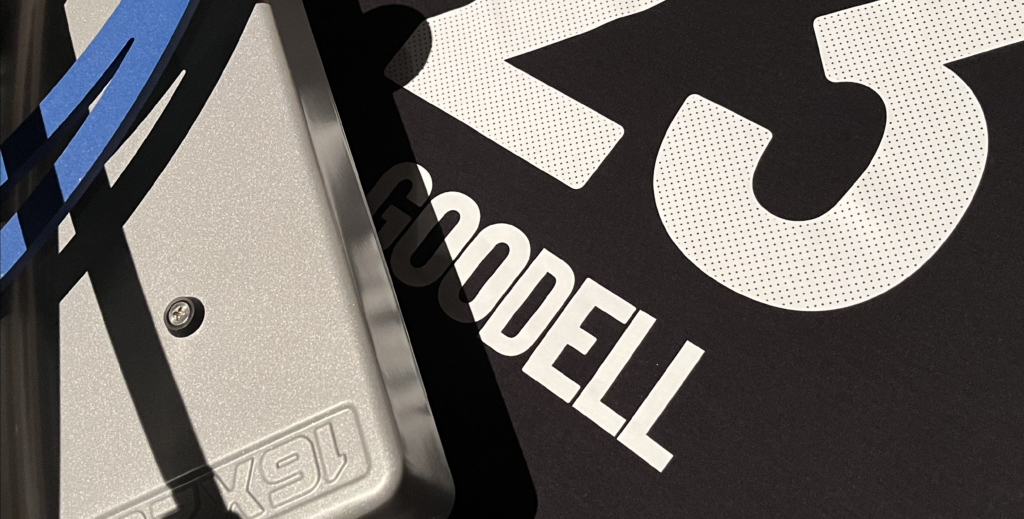 NFL COMBINE
STAHLS' DFC is proud to offer real-time customization for athletes participating in the NFL Combine. Using durable and dependable materials, we can ensure these participants can show off their athleticism without restrictions. 
MIAMI HEAT JERSEY LAB
STAHLS' DFC partnered with the Miami Heat to deliver quick-turn jerseys in their retail store inside the FTX Arena. We supply the space with everything they need—from custom designs and equipment, to the order taking process and letters/numbers for the space—creating the ultimate fan customization experience.

REDUCE WASTE
STAY ON TREND
PERSONALIZE
NFL
DECORATED
ELITE – Sewn

1, 2, and 3 color name + number combinations

GAME – Heat Applied

1, 2, and 3 color name + number combinations

LIMITED – Heat Applied

1, 2, and 3 color name + number combinations
Sublimated Components available
NHL
COMPONENTS
SportStitch

Letters, numbers, and names
DECORATED
COLORWAY

1, 2, and 3 color name + number combinations
NBA
COMPONENTS
SUBLIMATED or White/Black TWILL:

Front/Back Number Set
Letters
Pre-Spaced Names
DECORATED
SWINGMAN

Single- and double-digit decoration

AUTHENTIC

1, 2, and 3 color numbers
MLB
COMPONENTS
SUBLIMATED

Letters, numbers, and names

SportStitch

Letters, numbers, and names